GOOD NEWS! Changes on how to get your FREE Tickets!
Welcome to "Concerts at Cardome" 800 Cincinnati Rd. Georgetown, KY
YOU ARE DOING GREAT! Because over 2 MILLION Kentuckians have gotten the vaccines already and the infection rate in the Commonwealth!
Enjoy fantastic concerts on the beautiful, private properties of the Cardome estate in Georgetown:  No masks. No social distancing. No vapor barriers.  Just music, you, and fun under a huge 500 seat, well ventilated concert tent in a setting as safe as possible. To qualify for a FREE ticket to any or all of the listed concerts at Cardome you simply need two things:
1) your vaccination card … 2)  your confirmation email

Not Vaccinated? You can get vaccinated the night of the concert at Cardome (Pfizer only, 1st or 2nd shot) and still get your FREE TICKET. Make your appointment to arrive prior to the concert and enjoy the beautiful grounds of Cardome, food and drink concessions. If your vaccination was recent (within two weeks of the concert), and you want to know your COVID status, we also offer the new, easy, less invasive COVID test, available that night for FREE.
Still Have Questions? click here
HEAR the Hank105.5FM RADIO commercial: click here
___________
_
READY to get your FREE TICKET? Click here
IF YOU ARE TRAVELING FROM OUT OF TOWN:  For changes/additions to the concert lineup join our email newsletter click here
IF YOU WOULD LIKE TO VOLUNTEER:  and be part of our amazing crew email office@woodsongs.com (put VOLUNTEER in the subject heading and include your contact info)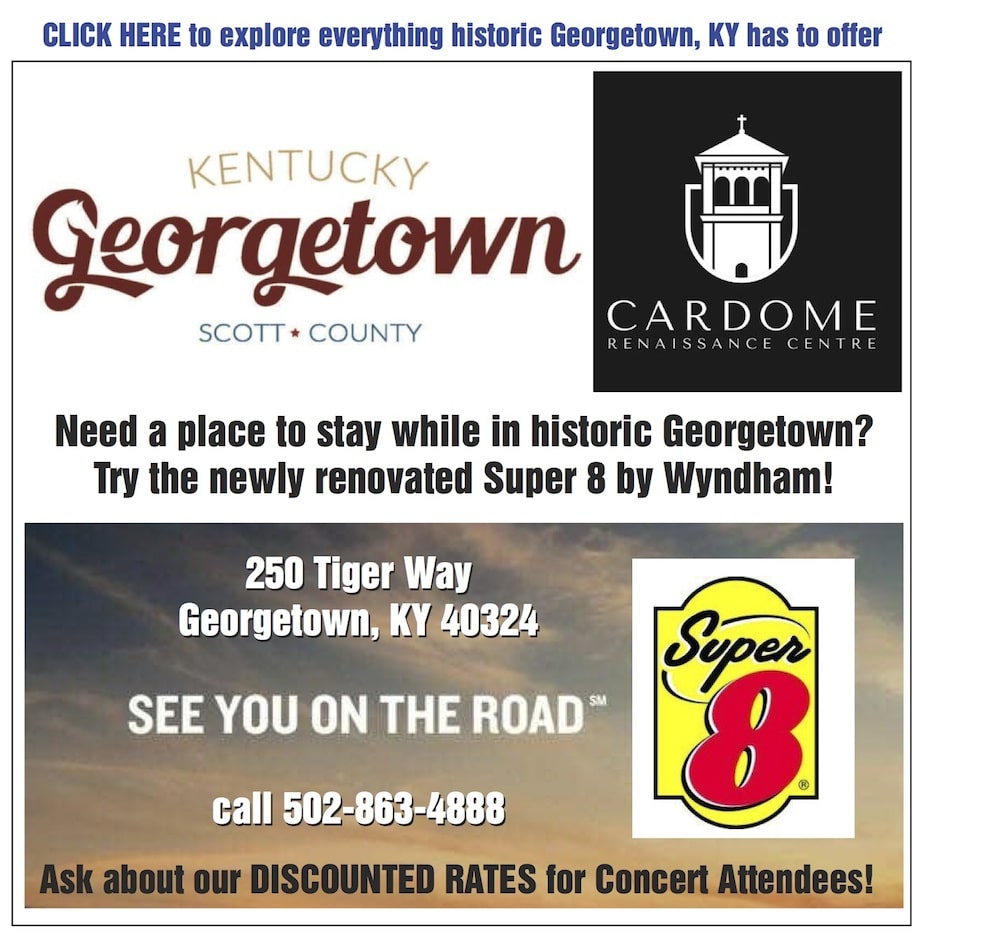 Most concerts start at 7:30PM. Plenty of free parking. Food and drink concessions on site.  Here's who's coming to Cardome!
All Concerts RAIN or SHINE!
Rhonda Vincent & the Rage … Thursday June 3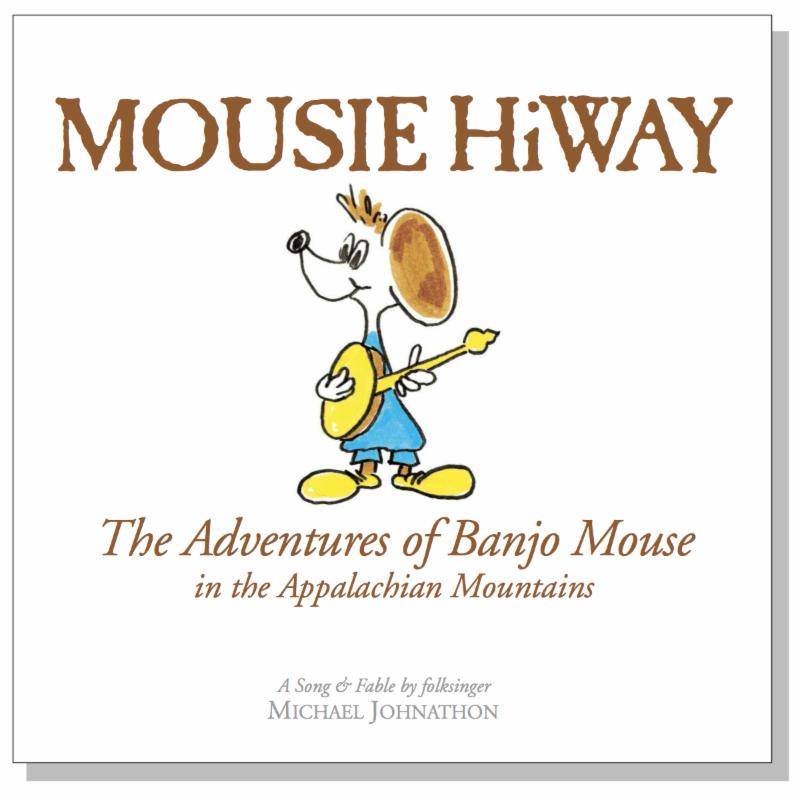 7:30PM SHOWTIME Honored as the "Queen of Bluegrass" by the New York Times, Grammy Award winner, multi IBMA Award winner including 8-time "Female Vocalist of the Year" and now a member of the Grad Ole Opry. Rhonda Vincent and the Rage are one of the most powerful, exciting and popular bands in the world of bluegrass.

The Jerry Douglas Band … Sunday, June 6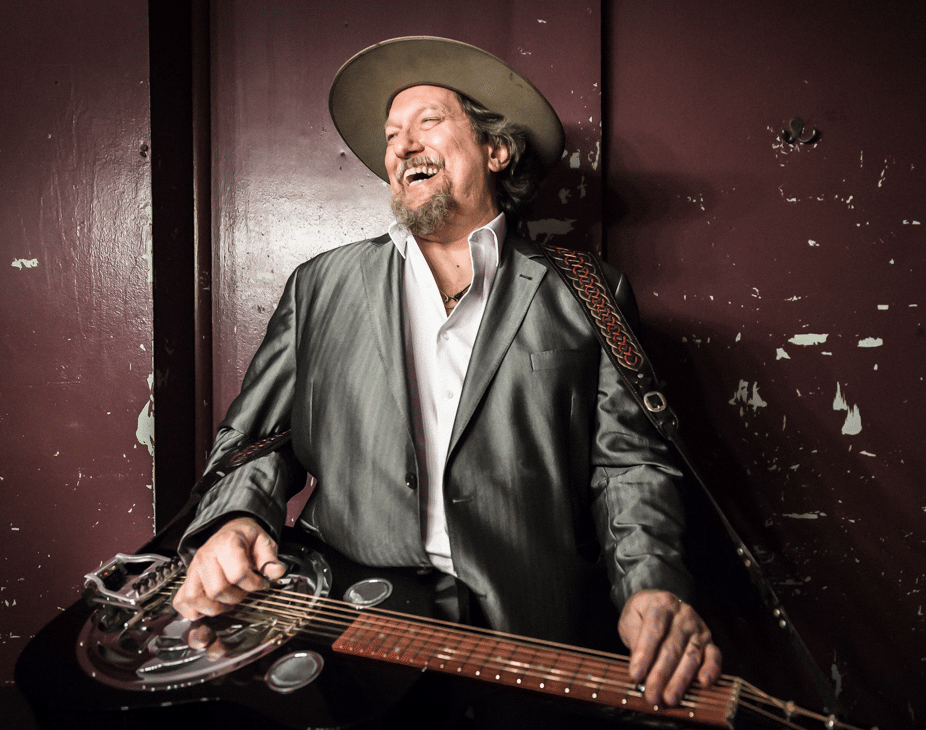 5PM SHOWTIME One of bluegrass Super Stars, 14-time Grammy Award winner, 3-time Country Music "Musician of the Yea," 10-time IBMA "Dobro Player of the Year" the iconic featured performer with Alison Krauss & Union Station, the driving force behind the IBMA Entertainer of Year group Earls of Leicester, in concert with his full band!
Arlo McKinley … Tuesday, June 8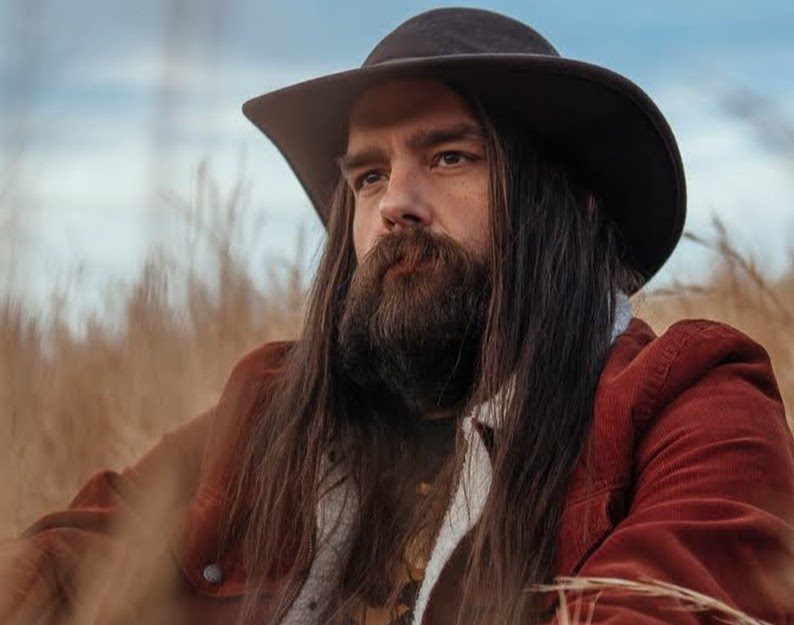 7:30PM SHOWTIMEStanding in the grand tradition of Chris Stapleton, Tyler Childers, Sturgill Simpson and Colter Wall, Arlo is packing them in at theaters across north America. This is a rare and special event.
Nappy Roots and Yasmin Williams … Friday, June 11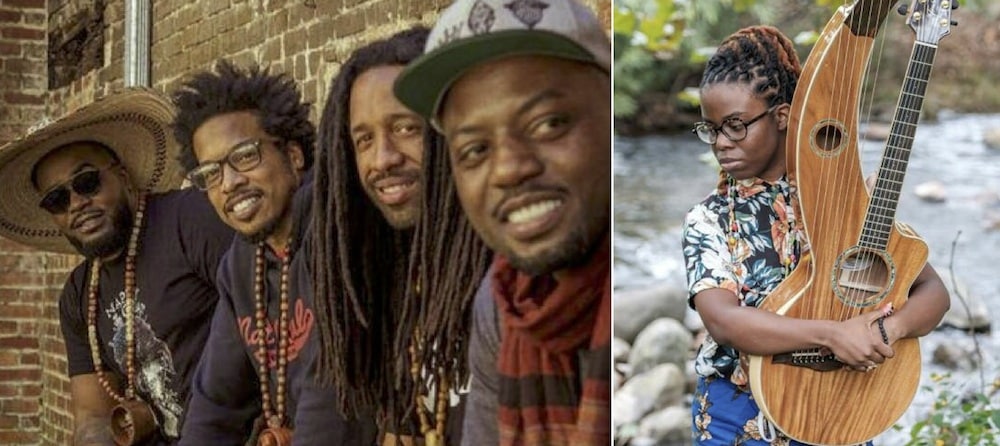 7:30PM SHOWTIME The Appalachian hip=hop legends bring their roots based, beat driven music to stages across the country. Originating from Bowling Green Kentucky and now with a national reputation for southern based hip hop. Yasmin Williams is is unique guitar master who has pretty much invented her own power vision for the guitar. She messmerized the WoodSongs audience and will prove to be an absolute lightning bolt while onstage at Cardome. A powerful evening of music!
Michael Cleveland & Flamekeeper … Saturday, June 12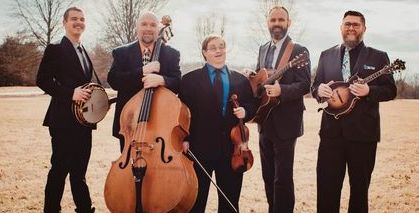 7PM SHOWTIMEThe most awarded fiddle player in the history of the IBMA, infused with rocket ship energy on the heals of receiving the Grammy Award for Bluegrass Album of the Year. In concert with his band of super pickers.
The Legendary Bobby Rush, opening act Tee Dee Young … Wednesday, June 16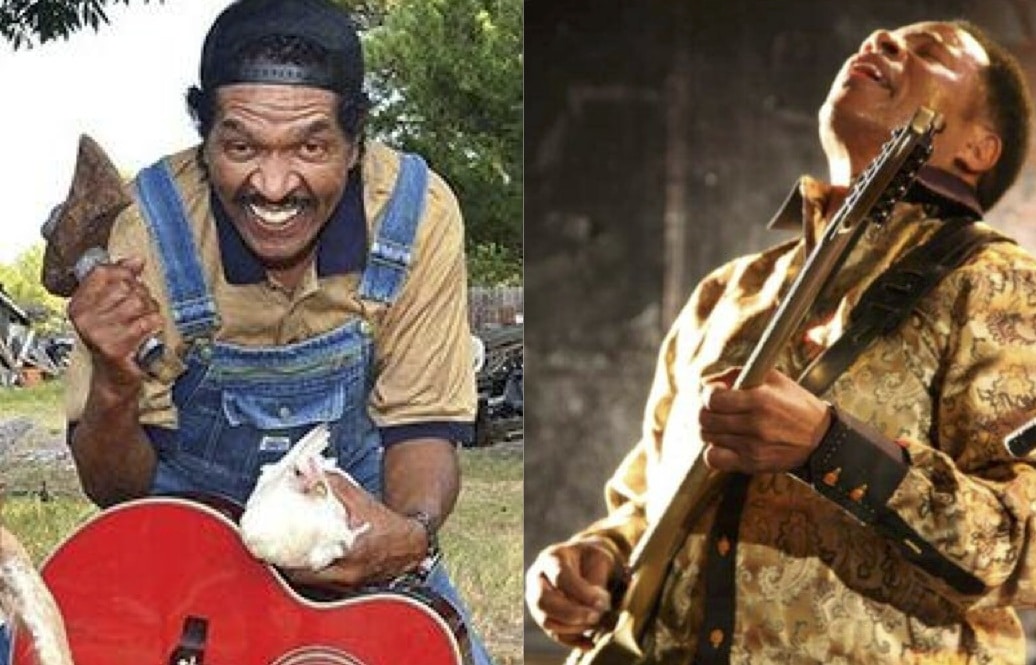 7:30PM SHOWTIME … BLUES NIGHT! Grammy Award winning blues master, king of the Delta roots tradition and Chitlin' Circuit, winning 12 Blues Music Awards just in thrill e last few years alone. If you love real, raw, rootsy blues … don't miss Bobby Rush! Tee Dee Young is nothing short of Kentucky's own blues treasure, a legend in his own right as a recognized master of the Blues.
Victor Wooten … Thursday, June 17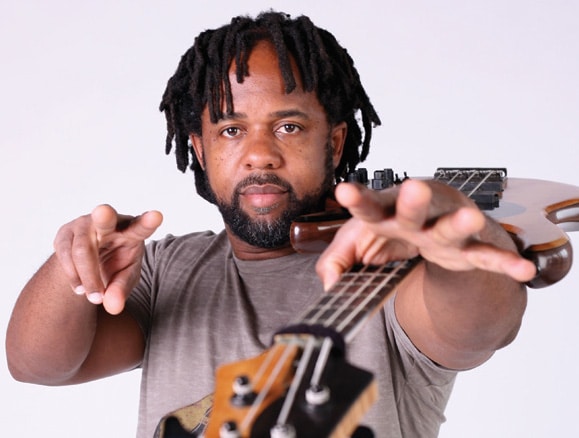 7:30PM SHOWTIME … Grammy Award winning Victor Wooten headline an incredible evening of brilliant musicianship. Revered worldwide as the King of Bass guitars, founding member of BELA FLECK AND THE FLECKTONES
Suzy Bogguss … Friday, June 18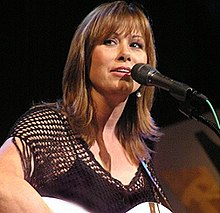 7:30PM SHOWTIMEOne of country music's most awarded and revered voices, Six of her songs were Top 10 hits, three albums were certified gold, and one album went platinum. Hit records like "Souvenirs" "Aces" "Letting Go" "Drive South" and more, plus tunes from her latest Merle Haggard tribute album.
George Winston … Saturday, June 19 … SOLD OUT


7PM SHOWTIME SOLD OUT – THERE ARE NO RESERVATIONS LEFT FOR THIS CONCERT – SOLD OUT
George Winston is undeniably a household name. He's inspired fans and musicians alike with his singular solo acoustic piano songs for more than 40 years while selling 15 million albums. His concerts feature a variety of styles, including his melodic folk piano, stride piano, New Orleans R&B piano, Vince Guaraldi's Peanuts pieces and more. NO FOOD TRUCK only ice cream and dessert cart will be on site as this concert will be in the historic Chapel Concert Hall at Cardome, audience limit is 250.
Tommy Emmanuel with Rob Ickes and Trey Hensley … Friday, June 25

(MHB)

… Concert is SOLD OUT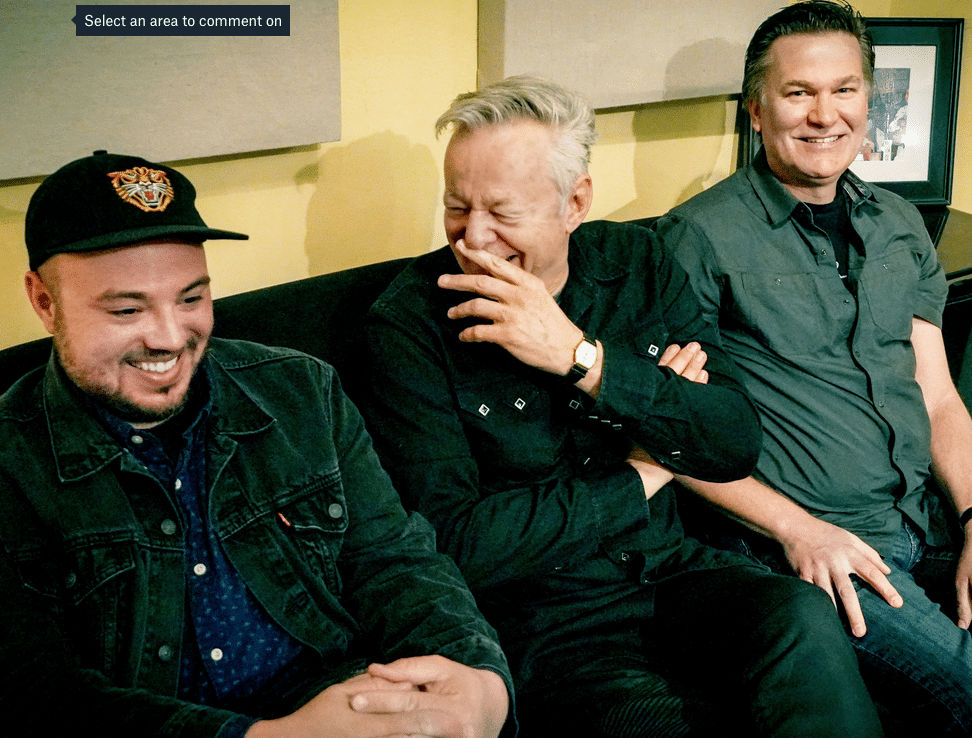 7:30PM SHOWTIME __ SOLD OUT – THERE ARE NO RESERVATIONS LEFT FOR THIS CONCERT – SOLD OUT  … IMPORTANT, if you have lawn reservations bring a chair or blanket (remember, if it rains, you are outside but the weather looks like it will be great!)
Revered as the greatest acoustic guitarist on planet earth, Tommy Emmanuel's concerts leave audiences spellbound around the world. The Australian guitar master is considered the Chet Atkins of the new generation, inspiring thousands of young guitar players in his shadow. Rob Ickes is a master musician winning over a dozen IBMA Dobro Player of the Year Awards and Trey Hensley is a brilliant new generation guitar player. Bring your seat belts for this one!
Sam Bush Band … Saturday, June 26 (Mousie HiWay is sold out)
… Concert is SOLD OUT

7:00PM SHOWTIME  __  SOLD OUT – THERE ARE NO RESERVATIONS LEFT FOR THIS CONCERT – SOLD OUT  … IMPORTANT, if you have lawn reservations bring a chair or blanket (remember, if it rains, you are outside but the weather looks like it will be great!)
The legacy of Bill Monroe lives in the strings of Sam Bush's mandolin, one of Kentucky's music icons, founding member of the superstar group NEW GRASS REVIVAL and revered as the Father of NewGrass. Sam puts on a high energy explosion of musical power, Get your reservations in early … not to be missed.
Exile … Sunday, June 27 … early showtime 5PM
… Concert is SOLD OUT

5PM SHOWTIME  ___ SOLD OUT – THERE ARE NO RESERVATIONS LEFT FOR THIS CONCERT – SOLD OUT  … IMPORTANT, if you have lawn reservations bring a chair or blanket (remember, if it rains, you are outside but the weather looks like it will be great!)
Kentucky's own iconic superstars, members of the Kentucky Music Hall of Fame and among Country music's top hit makers. They ignited their career with the global smash "I Want To Kiss You All Over" followed by a huge list of top country hit records.

Travelin' McCourys … Monday, June 28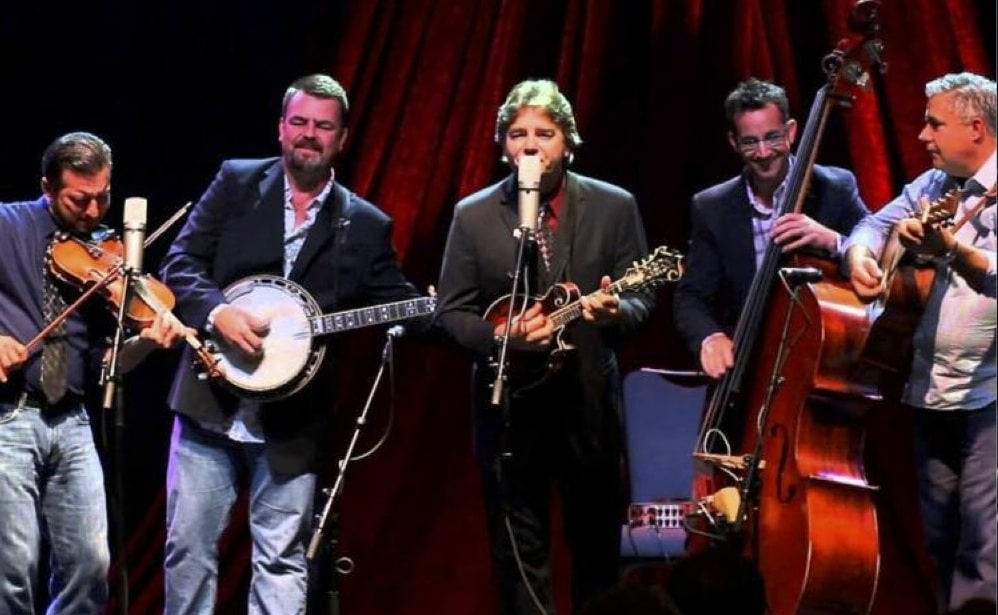 7:30PM SHOWTIME … They are the power group of the new bluegrass generation, born from Del McCoury's family band. The Travelin' McCourys have won more awards than can be listed here.
Andy McKee and Ben Sollee … Tuesday, June 29 … Concert is SOLD OUT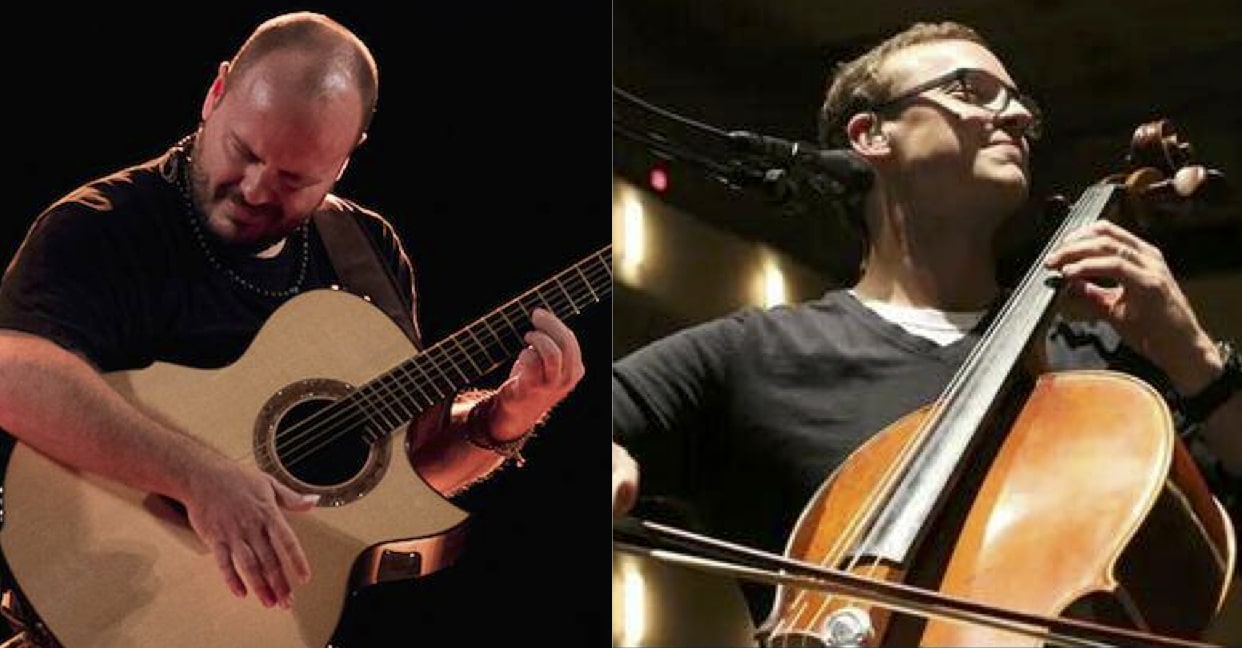 7:30PM SHOWTIMEAndy is one of the most brilliant acoustic guitar players in North America, Ben has changed the way musicians approach the cello. This is two separate concert performance in one night. One ticket, One Night, One stage, Two Artists for an evening of mind bending musicianship.
Writers Night with Bobbie Ann Mason, Silas House, Zakia Holland & Ron Whitehead … Wed June 30

only 9 tickets left as of Wednesday morning
7:30PM SHOWTIME in the Cardome Chapel Concert Hall It's poetry and novels, writing and creative expression. An evening with some of the finest and most successful writers in Kentucky. Michael Johnathon and a string quartet will play in between each literary artist who will read from their many great works. Presented by Georgetown College and the Carnegie Center for Literacy & Learning. Bobbie Ann Mason is a premier novelist with books like In Country and her memoir was nominated for the Pulitzer Prize. Silas House works have been lauded by the New York Times and his books include the much praised Clays Quilt. 20 year old Zakia Holland (pron: Zah-KEE-uh) is a poet and activist whose poem "Imagine, Peace" rattled the walls of the WoodSongs audience. She is working on her first chapbook poetry to be published in 2021. Ron Whitehead of Louisville has blazed his own trail for decades as an outlaw poet and author and was just honored as the National Beat Poet Laureate in America  CLICK HERE for your reservation