Concerts as refreshing as cool water from a mountain spring!
TONIGHT!
Enjoy the most Romantic, Musical & FUNNY Bluegrass Date Night in North America at the amazing, historic Castle!
Leroy Troy & the Tennessee Mafia Jug Band … stars of the Grand Ole Opry, Marty Stuart Show and more! Award Winning Bluegrass Band in the beautiful Castle Thursday July 25th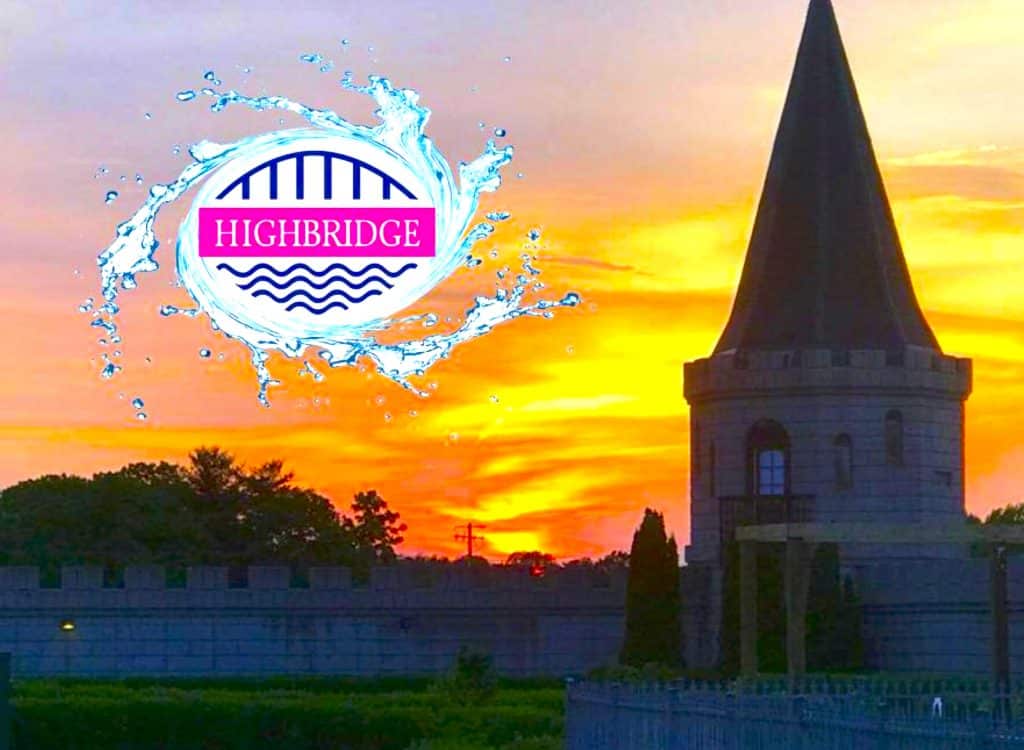 Thursday July 25 LEROY TROY AND THE TENNESSEE MAFIA JUG BAND GET TICKETS
Good ol'time Comedy, Humor and BRILLIANT musicianship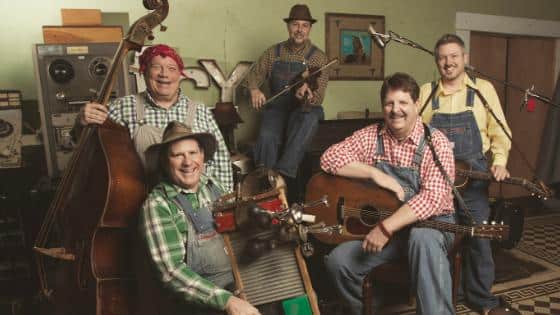 COMING Tuesday JULY 23 – Lexington OPERA HOUSE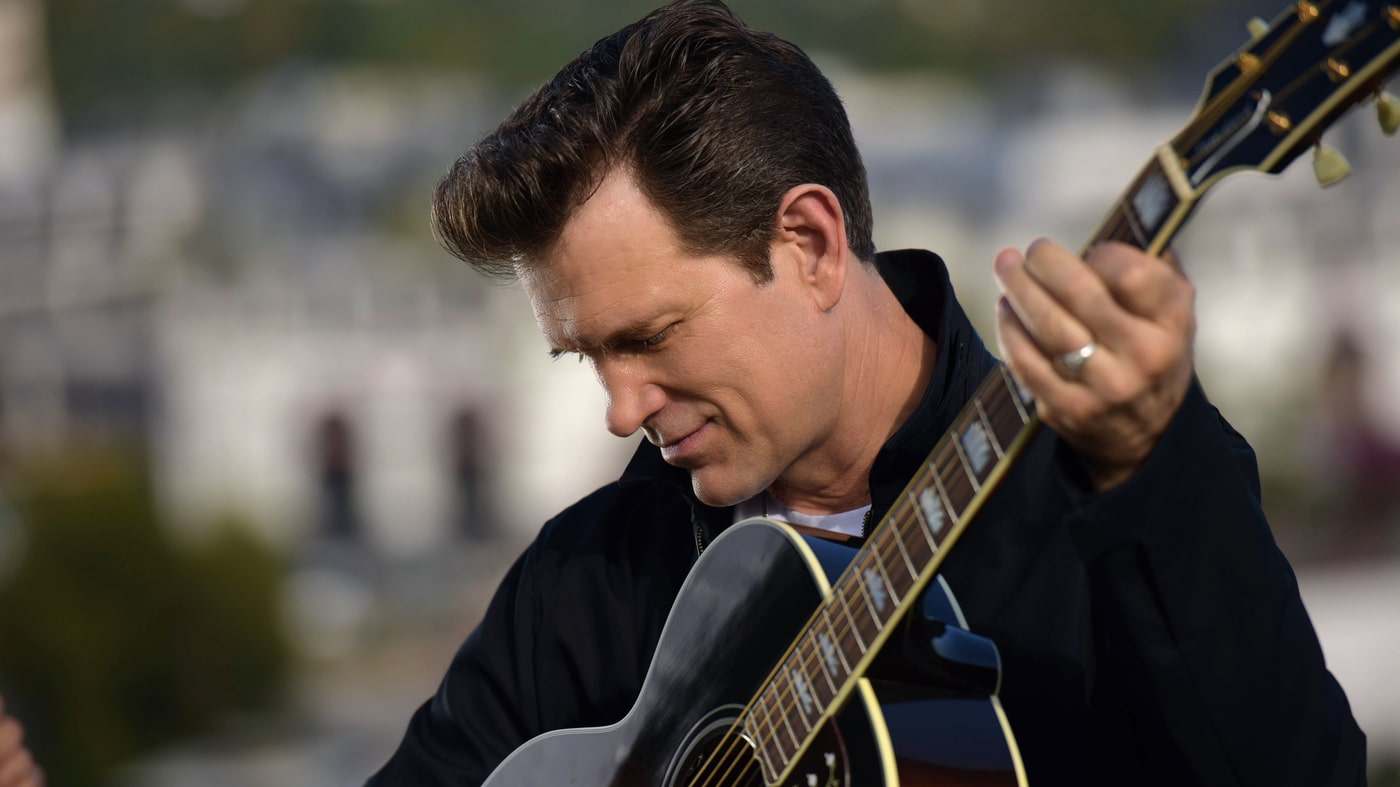 Chris Isaak
Ticket onsale NOW at the RUPP BOX OFFICE 859-280-2218
HIGHBRIDGE SPRING WATER and the volunteers of the Troubadour Concert Series are proud to present the return of the legendary CHRIS ISAAK to the historic Lexington Opera House. He's one of the beloved and spectaculare performers in America.
WATCH his video of the hit song WICKED GAMES CLICK HERE
_
COMING TUESDAY AUG 13 – Lexington OPERA HOUSE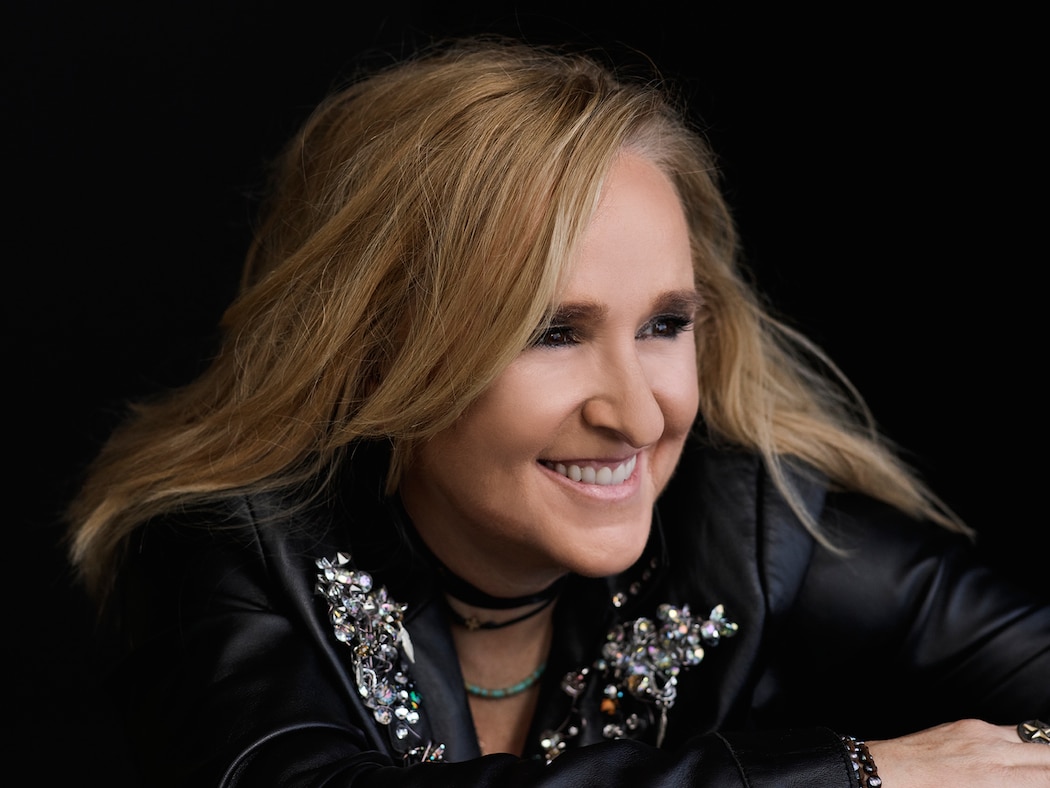 Melissa Etheridge
The Medicine Show
Ticket onsale  NOW at the RUPP BOX OFFICE 859-280-2218 or online CLICK HERE

HIGHBRIDGE SPRING WATER and the volunteers of the Troubadour Concert Series are proud to present the return of the legendary MELISSA ETHERIDGE to the historic Lexington Opera House for an evening of unforgettable songs and new music from her forthcoming album The Medicine Show.
Melissa Etheridge is one of rock music's great female icons. Her critically acclaimed eponymous debut album was certified double platinum. Etheridge's popularity built around such memorable songs as "Bring Me Some Water," "No Souvenirs" and "Ain't It Heavy" for which she won her first Grammy for Best Female Rock Vocal. Etheridge hit her commercial and artistic stride with her fourth album, Yes I Am, featuring the massive hits "I'm the Only One" and "Come to My Window," a searing song of longing that brought her a second Grammy. The six times platinum album spent more than two and a half years on the album chart. Etheridge is also an Oscar winner for Best Original Song. Melissa made her Broadway debut in Green Day's rock opera, American Idiot, and received a star on the Hollywood Walk of Fame.
Special Offer! One (1) download of Melissa Etheridge's forthcoming album, The Medicine Show, is included with every pair of tickets purchased for this show. You will receive an email with more details about this offer approximately (7) days after your purchase. Enjoy information about the new album here: https://www.melissaetheridge.com

Coming Sunday October 20 – LYRIC THEATRE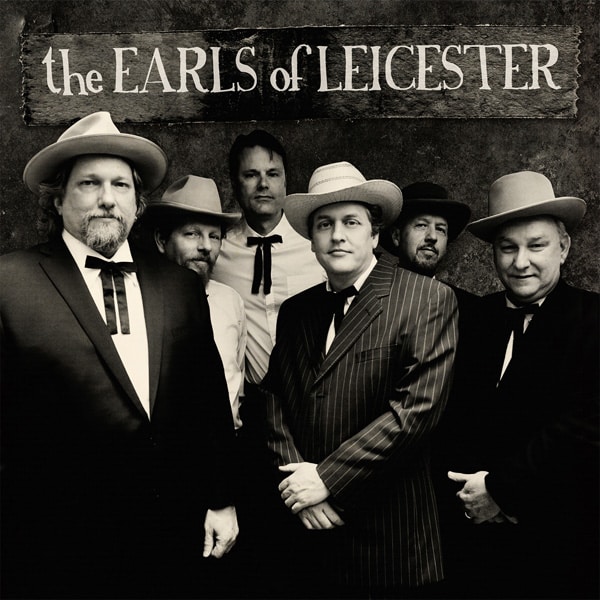 Earls of Leicester with Jerry Douglas
Ticket on sale NOW at the LYRIC THEATRE 859-280-2218 or online CLICK HERE
HIGHBRIDGE SPRING WATER and the volunteers of the Troubadour Concert Series present: Multi-Grammy winning 2x IBMA Bluegrass Entertainer of the Year The Earls of Leicester (pro: LESTER) with JERRY DOUGLAS come to the historic Lyric Theatre on Sunday October 20 for a 7PM concert. Shawn Camp (guitar, lead vocals) – Charlie Cushman (banjo, guitars) – Jerry Douglas (Dobro, vocals) – Johnny Warren (fiddle, bass vocals) – Jeff White (mandolin, vocals)
When the Earls of Leicester formed in 2013, their mission was ambitious but exact: to preserve and promote the legacy of bluegrass legends Lester Flatt and Earl Scruggs, in hopes of reviving the duo's music for longtime admirers and introducing a new generation to their genre-defining sound. Within a year of releasing their self-titled debut, the Nashville-based six-piece far surpassed their own expectations, winning a Grammy Award for Best Bluegrass Album and earning six awards from the International Bluegrass Music Association. Now, with their first live album, Earls of Leicester offer up a selection of songs that fully capture the pure joy and supreme musicianship that propel their every performance. Made up entirely of songs from 1954 to 1965, Earls of Leicester Live combines classic tunes with more obscure numbers unearthed thanks to the band's encyclopedic familiarity with Flatt and Scruggs's body of work. To that end, the setlist includes notorious crowd-pleasers like "Martha White Theme Song" (originally penned as a jingle for Martha White Self-Rising Flour) and "Foggy Mountain Breakdown" (a breakneck-paced, banjo-driven instrumental popularized thanks to its use in Bonnie and Clyde)

__
Coming Sunday December 20 – LYRIC THEATRE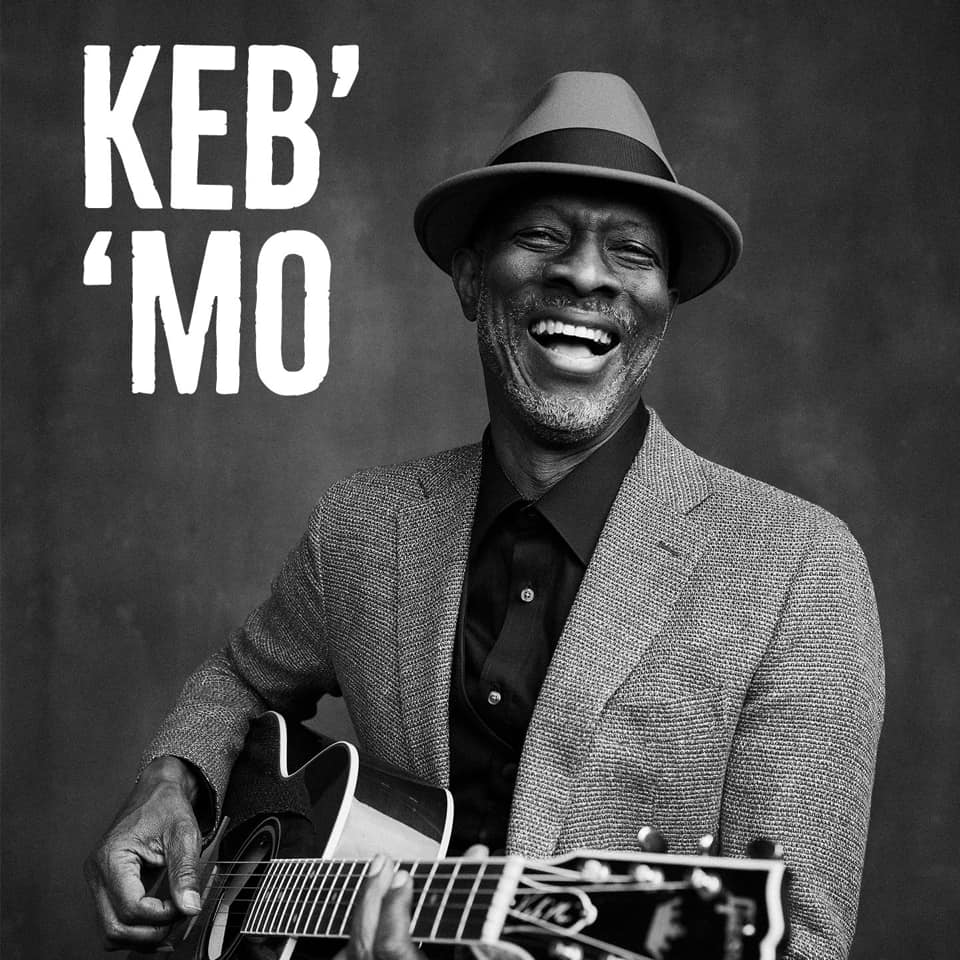 Keb Mo
Ticket on sale NOW at the LYRIC THEATRE 859-280-2218 or online CLICK HERE
HIGHBRIDGE SPRING WATER and the volunteers of the Troubadour Concert Series present: Multi-Grammy winning Keb Mo! Fresh off the GRAMMY-Award winning album TajMo, prolific Blues and Americana musician Keb' Mo' returns his first solo record in five years.
The Reflection is the first new studio album by Keb Mo since Suitcase in 2006. Keb Mo is a three-time Grammy Award winner for Best Contemporary Blues Album; and a key figure in the acclaimed 2003 PBS series Martin Scorsese Presents The Blues. But The Reflection is not, in essence, a blues album. In sound and spirit, it's closer to the work of African-American "folk soul" singer/songwriters like Bill Withers, Bobby Womack, and Terry Callier – in a sound that is truly and uniquely his own.
______
CONCERTS AT THE CASTLE will happen … RAIN OR SHINE!
TICKETS: online TheKentuckyCastle.com or by phone 859-256-0322
TICKETS are just $35 each. Dinner at the Castle available the night of the concert.

SEASON TICKETS for ALL TEN CONCERTS for the amazing 2019 season available NOW … click here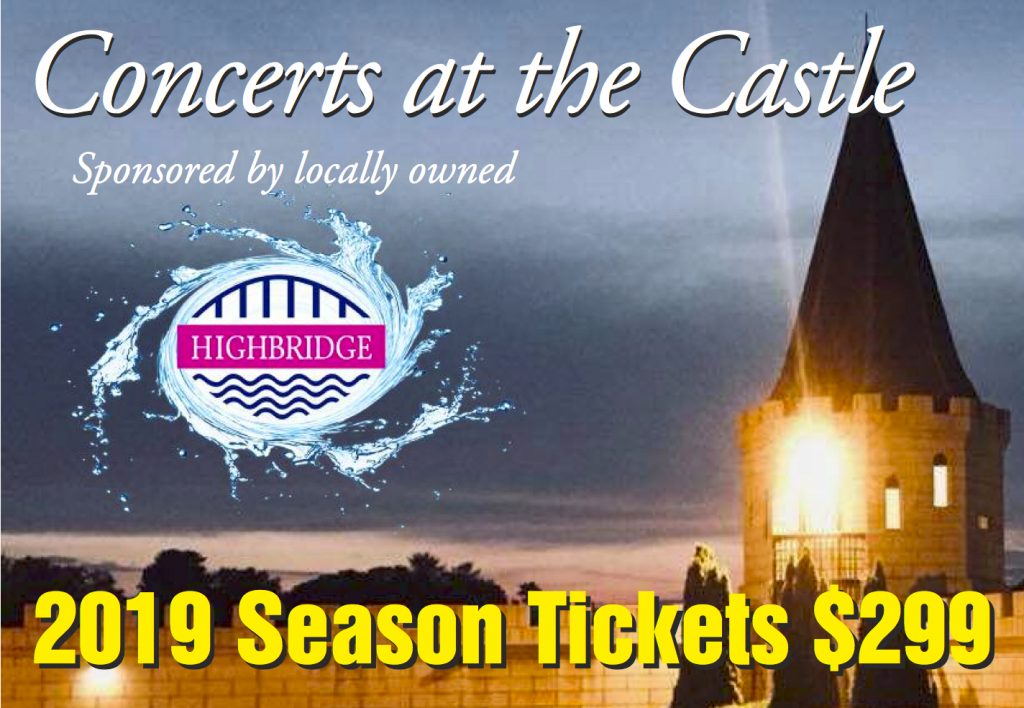 _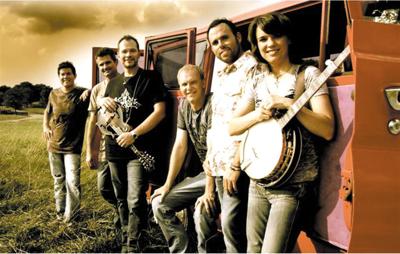 July 11 THE GRASCALS GET TICKETS
One of the most energetic and popular bluegrass bands in the nation, The Grascals, including Terry Eldredge on guitar and Kristin Scott Benson on banjo, have performed on the Grand Ole Opry and stages and festivals across America.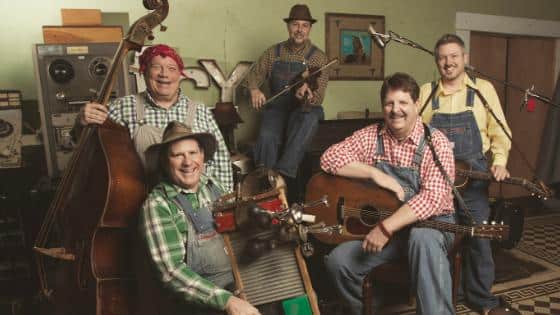 July 25 LEROY TROY & THE TENNESSEE MAFIA JUG BAND GET TICKETS
One of the most entertaining bands in bluegrass … Brilliant, funny, Grand Ole Opry performers as seen often on the Marty Stuart Show on RFD-TV, Leroy performs in the long shadow of Uncle Dave Macon, String Bean and Grandpa Jones.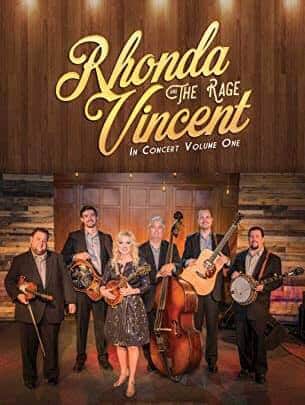 Aug 29 ALISON BROWN QUARTET GET TICKETS
Alison made her name as a master instrumentalist and as an accomplished composer that earned plenty of comparisons to Béla Fleck and David Grisman. Brown began playing the banjo before reaching her teens, winning numerous contests and performing at the Grand Ole Opry.
–
Sept 12 RHONDA VINCENT and the RAGE GET TICKETS
One of the most acclaimed and popular figures on today's bluegrass scene, Rhonda Vincent shows no signs of slowing down and taking it easy. Proclaimed by the New York Times and America's Queen of Bluegrass. Don't miss this Grammy Award Winning, 8-time IBMA Female Vocalist of the Year!
Sept 19 ROB ICKES & TREY HENSLEY GET TICKETS
Rob Ickes is an instrumental giant, founding member of BLUEHIGHWAY and being awarded the prestigious DOBRO PLAYER OF THE YEAR from the IBMA over 15 times. Trey is a powerful guitarist and songwriter. Together they present a musical and often volcanic display of musicianship in one ofthe most talked about concerts of the year.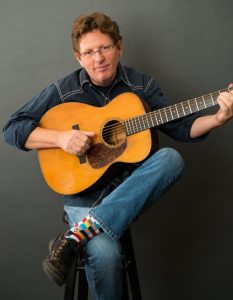 Oct 3 TRAVELIN' McCOURYS GET TICKETS
2019 GRAMMY AWARD WINNERS! Among the most awarded musicians in the world of bluegrass, the band is composed of brothers Ronnie McCoury and Rob McCoury, plus Alan Bartram, Jason Carter, and Cody Kilby, and was formed out of the Del McCoury Band. Jason Carter is a 5-time IBMA Fiddle Player of the Year, Ronnie is an 8-time Mandolin Player of the Year.
Oct 17 OVER THE RHINE GET TICKETS
The popular Ohio-based husband-and-wife team of Linford Detweiler and Karin Bergquist have toured and recorded in many variations. They have shared the stage with Bob Dylan, John Prine, Adrian Belew, Ani DiFranco, My Morning Jacket, Hem, and Cowboy Junkies.
Oct 24 Tim O'Brien with Jan Fabricius GET TICKETS
Multi-instrumentalist, multi-award winner, one of the spearheads of contemporary bluegrass. and co-founder and lead vocalist of the legendary band Hot Rize. One of the best of the BEST!
Some dates subject to change. Concerts will be on the roof or on the Castle grounds.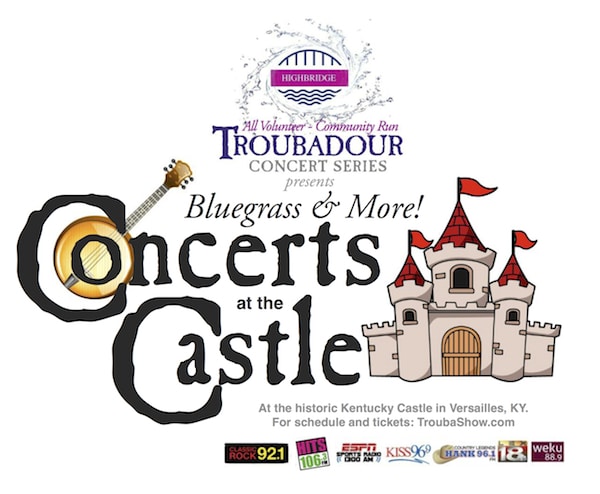 Thank you PNC Bank for supporting Highbridge Spring Water, the Castle Concerts and the stations of LM Communications!
_
Here's just some of the 364 artists we've presented:
Gov't Mule • Michael McDonald • Hot Rize • Gregg Allman • Warren Haynes • Billy Gibbons (ZZ TOP) • Chris Isaak • Earls of Leicester • Weird Al Yoncovik • Trombone Shorty • Indigo Girls • Jonny Lang • Patty Griffin • Suzanne Vega • Leo Kottke • Emmy Lou Harris • Judy Collins • Leon Russell • Gordon Lightfoot • Nanci Griffith• Shawn Colvin • Merle Haggard • Steve Earle • John Hiatt • Arlo Guthrie • Steve Wariner • David Gates • Kris Kristofferson • Marty Stuart • Nitty Gritty Dirt Band • Taj Mahal • John Prine • Michelle Shocked • Dave Brubeck •Jjmmy Dale Gilmore • Alison Krauss & Union Station • Tony Rice Unit • Waylon Jennings • Warren Zevon • Little Feat • Townes Van Zandt • Roger McGuinn • The Mavericks • Don McLean • Chet Atkins • Richard Thompson • Bruce Cockburn • Leon Redbone • Billy Dean • Marty Stuart • Richie Havens • Michael Hedges • Del McCoury Band • Bela Fleck and the Flectones • Bela Fleck, Edgar Meyer & Mike Marshall • Tony Rice, Peter Rowan & Tim O'Brien • Jerry Douglas BandRosanne Cash • Kathy Mattea • Patty Loveless • Sam Bush and the Sam Bush Band • Kathy Mattea • Rosanne Cash • Norman Blake • Rickie Lee Jones • Nickel Creek • BB King • Ralph Stanley • Bruce Hornsby • Cowboy Junkies • Robert Cray Band • Lady Smith Black Mambazo • Vonda Shepard • Beausoleiel • JJ Cale • Blind Boys of Alabama • Michael Martin Murphy 8 Todd Rundgren • Gillian Welch & David Rawlings • The Neville Brothers • Joan Armatrading • Los Lobos • Shelby Lynne • Patty Loveless • Riders In The Sky • Bruce Cockburn • Don McLean • George Clinton and the Parliment Funkadelic • Dr. John • The Avett Brothers • Emmylou Harris • Randy Newman • Steve Martin and the Steep Canyon Rangers • Peter Frampton • Brian Wilson * Pat Benetar• The Time Jumpers • Buddy Guy • Lyle Lovett and his Large Band • Stephen Stills and THE RIDES • BB King *
The Troubadour Concert Series is made possible because of Highbridge Springs Water – refreshing, clean and healthy from deep in the mountain in Wilmore, Ky. Our concerts are held at beautiful venues in Lexington, Ky. For information about Lexington: VisitLEX.com
_