Concerts as refreshing as cool water from a mountain spring!
The Troubadour Concert Series is made possible because of Highbridge Springs Water – refreshing, clean and healthy from deep in the mountain in Wilmore, Ky. Our concerts are held at beautiful venues in Lexington, Ky. For information about Lexington: VisitLEX.com
Next Concert!
_
_
Weird Al Yankovic
The Ridiculously Self-Indulgent, Ill-Advised Vanity Tour
with special guest EMO PHILLIPS
In concert Monday March 26, 2018 7:30PM
Opera House, Lexington KY
Tickets will go on sale at 12:00 noon local time Friday, March 20, 2017.
For tickets call the Rupp Box Office 859-233-3535 or Ticketmaster.com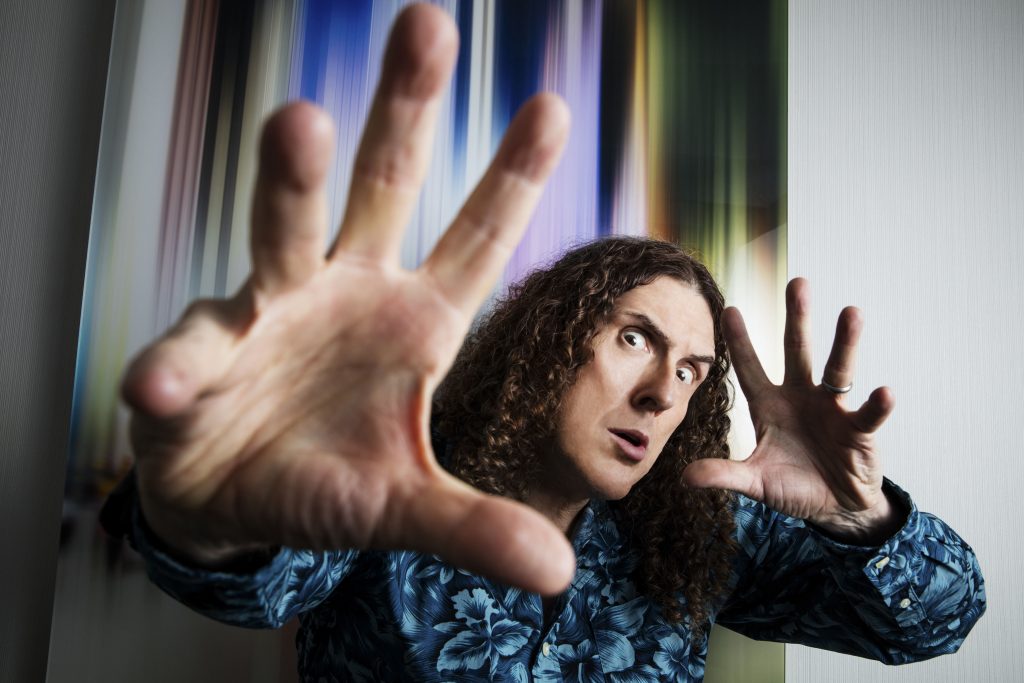 The volunteers of the Troubadour Concert Series and Highbridge Spring Water announce "Weird Al" Yankovic and The Ridiculously Self-Indulgent, Ill-Advised Vanity Tour – a stripped-down, no-frills production coming to the Lexingtington Opera House Monday March 26, 2018. After his highly successful Mandatory World Tour (200 dates including the Hollywood Bowl and Radio City Music Hall), Yankovic decided that he wanted to take a break from the high-octane theatrics that he's known for and go bare-bones – no costumes, no props, no video screens… just Al and his band of three decades hanging out on stage, playing music. Because of the nature of the show, Yankovic will be performing exclusively in intimate theatres and settings. Drawing from a back catalogue of 14 studio albums, Weird Al promises to deliver a different set list every night – no two shows along the tour will be the same.
A  "Weird Al" Yankovic concert is more than just a concert. He changes into a countless number of different outfits and shows funny, home-made videos in which he takes clips of celebrity interviews and inserts his own colorful commentary, drawing from stand-up comedy and theater in the process.
"Weird Al" Yankovic burst onto the scene over three decades ago and never looked back.  For the first time in his storied career, the world's foremost musical satirist and four-time Grammy-winner foregoes his usual high-octane, big-production show for an intimate evening of music, focusing on original (non-parody) songs from his 14-album catalog.  After his 2016 world tour, including venues such as the Hollywood Bowl and Radio City Music Hall, this is a rare opportunity to get up-close and personal with this legendary performer.
Weird Al's most recent album Mandatory Fun was the first comedy album in history to debut at #1 on the Billboard Top 200 chart.  In 2018 he will be awarded a star on the Hollywood Walk of Fame.