Highbridge Spring Water and the volunteers of the Troubadour Concert Series
Concerts as refreshing as cool water from a mountain spring!
COMING IN 2024 – TROUBADOUR TURNS 30!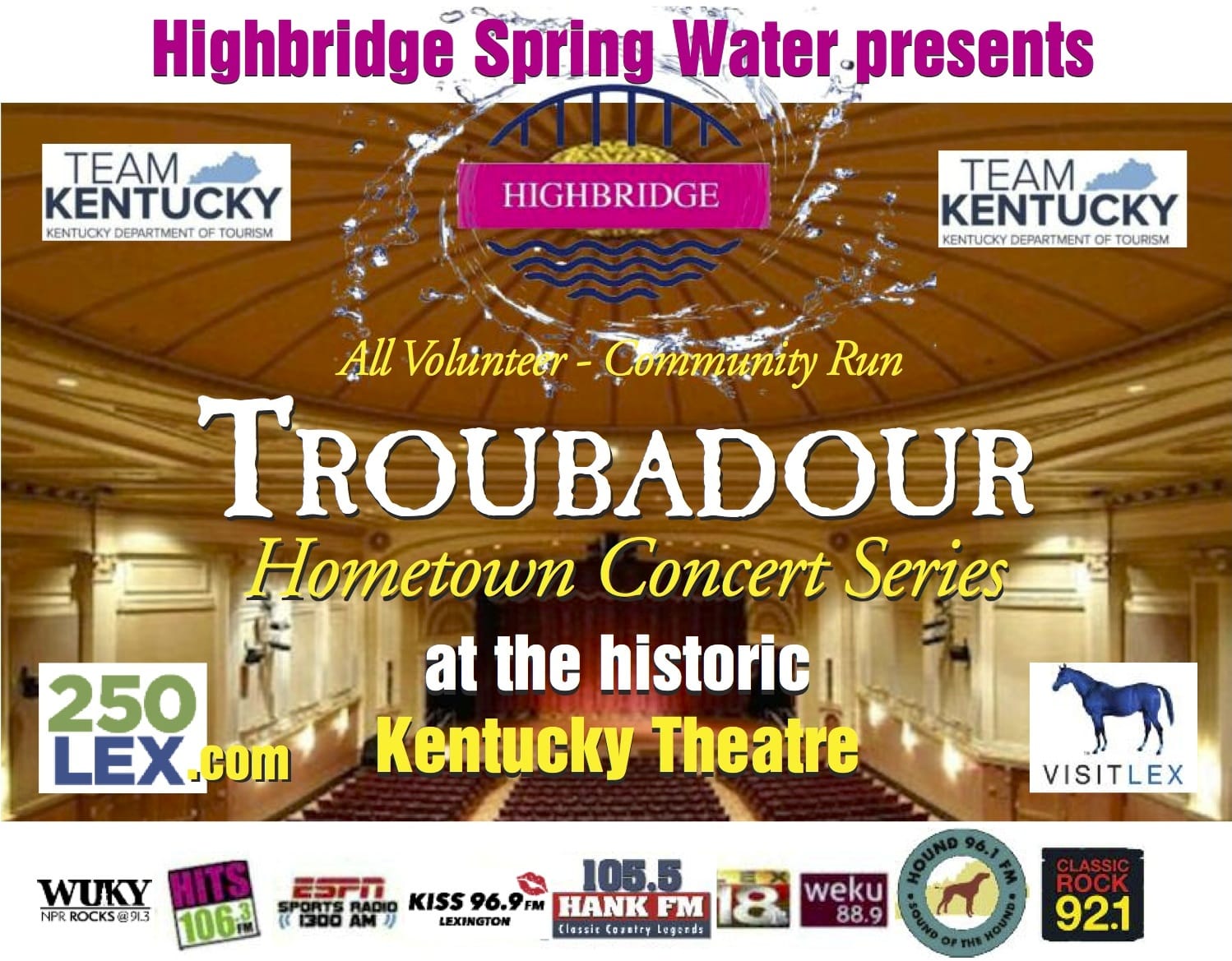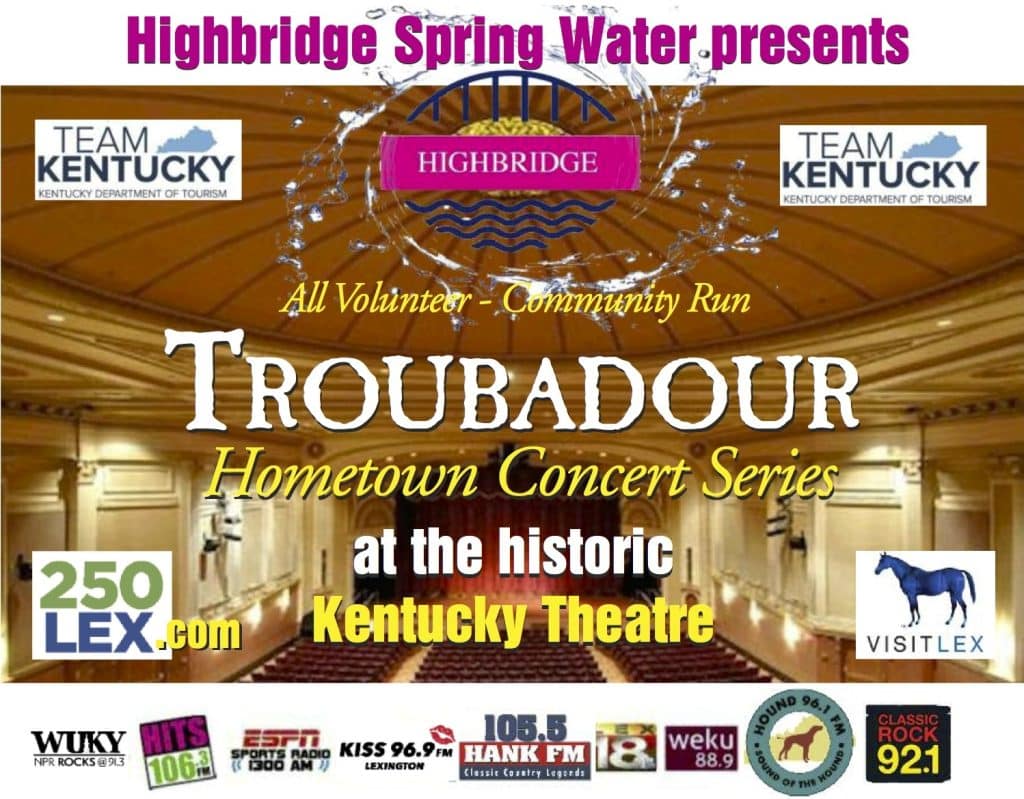 The Troubadour Concert Series is one of the most successful music showcases in North America, presenting over 600 concerts from Lucinda Williams to Bill Monroe, Merle Haggard, to Arlo Guthrie, Joan Baez to Lindsay Buckingham, Brandi Carlile to Keb Mo … and in 2024 turns a whopping 30 years old!
To commemorate the all volunteer, community run project, Highbridge Spring Water returns the series to our original home in 2024, the historic Kentucky Theatre on Main Street in Lexington. The Troubadour series will serve as the launching pad for Lexington's 250th Anniversary celebration in 2025. Watch for Troubadour favorites returning from our long list of concerts to other performers who haven't been in central Kentucky before. Visit often for updates!
HEAR THE TROUBADOUR RADIO SPOT!
HEAR THE HIGHBRIDGE RADIO SPOT!
BE PART OF THE ALL-VOLUNTEER HOMETOWN TROUBADOUR CONCERT SERIES CREW, it's a lot of fun, you learn a lot and get to see the concerts for free. If you are serious and keep your word send your contact info to radio@woodsongs.com and put TROUBADOUR in the subject heading.